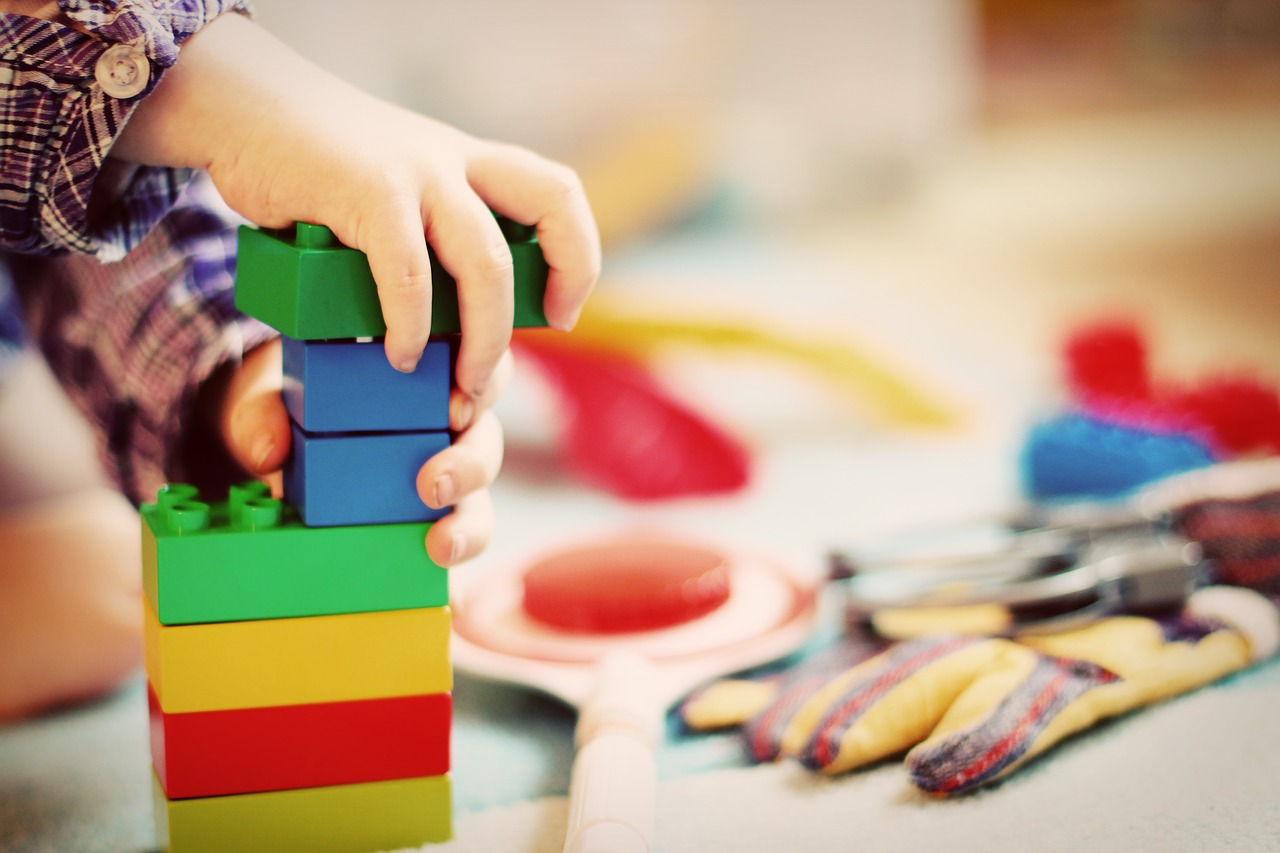 How to Find a Good Preschool
Finding a good preschool for your little one isn't as easy as you'd think. In fact, it is even more confusing for a parent than zeroing in on a good elementary school. That is because the usual landscape of K-12 education is organized in a proper logical grid. It is more like following a map. However, such is not the case with early childhood education. With so many options out there, it is only likely to get confused with choosing what is best for your child. So, in this article, we will offer our detailed insight that'll help you pick the best playschool for your little one.
Understand Your Priorities
This is probably one of the first things you need to do. Unless you have clarity about what you want, it'll never be easy to pick the right school. Do you want the daycare near your office or are you more comfortable with an arrangement near your home?
Next, how do you want the curriculum to be like? What kind of approach are you more comfortable with? Do you want it to include fun and interactive activities like creative writing, dancing, singing, and storytelling or are you looking for a more formal model?
Once you have an answer to these questions, jot them down on a piece of paper. As you check the various programs, keep referring to this list. This will make it easier to finalize a school that fits your specific requirements.
Do The Research
As with every these, you need to carry out proper and extensive research to figure out the best schools in town. One of the easiest ways to do this is by asking among the people you know. Check with your friends and family and ask them for their valuable insights. Get a list of the names they suggested. After all, there's no match for personal references.
Once you're done with the home front, it is now time to ask people who are real experts in this field. For instance, if your country has a Child Cate Hotline, reach out to them immediately. The professionals handling the hotlines will offer you the best local resources for childcare. What's more, you will also find a list of the best referral agencies who in turn can assist you in finding the best licensed daycares in your area. If you're looking to go the extra mile check for a list of government-accredited schools around your area. While this accreditation doesn't guarantee that these specific daycares are best for your little ones, they are  indeed reliable. Since these schools have been thoroughly assessed and approved by the National Association for the Education of Young Children, it is certainly safe to assume that they offer quality education.
Finally, look up online resources. The National Association for the Education of Young Children and the National Association of Family Care come with their own set of websites. Check out these sites for added guidelines and contact details. You can also check the online database of these agencies to get a list of the authorized daycares and preschools.
If you want your search to be even more thorough, look up the yellow pages as well. These pages will feature the best playschools in your locality and since it has a feature where the parents can rate the school, making a decision will be easier.
When you make your decision, consider all the inputs you've received from these multiple departments. Do not rely on the information from one specific source. Once you follow this simple rule, choosing the best daycare for your child will be easier.
Tour The School
The learning and holistic development of your child usually revolve around the bond they share with their parents and teachers. As a parent, you are doing your part by giving your child adequate time. But since your little one will now spend a huge chunk of their time at day school, it is important to see what the school has in store for them.
One of the easiest ways to do this by touring the school. During your visit to the school check how the teachers are. Are they warm and nurturing enough? Do they help and guide children instead of penalizing them? A great teacher is one of the biggest assets of a good daycare, so this is one of the first things you should look for. Check if the teacher follows a proper, approachable way while teaching your child. Check if they dictate or guide. Check if they use fun opportunities for nudging the creative qualities of your child. The best teachers are always curious about the unique persona of your child. They focus on the individual needs of your kid and are driven by the notion that all children have potential.
Since excellent teaching is best visible when you actually see it happen, a tour can be useful in helping you decide the right daycare. If you cannot visit the school during its actual school hours, check with the program director of the school. Alternatively, you can also ask the parents of your child regarding the way these teachers mingle with your kids. Most parents will also be able to tell you about the experience of these professionals.
That said, you can also check out the virtual tour of the school if deemed fit. Either way, you will learn about many new things during the tour. You will understand what to look forward to and have clarity regarding the questions you should ask.
Take an Interview
Now that you have toured the school, it is time to take an interview with the respective bodies. First, check with the director and ask them about the school hours, vacation time, and fees. Ask them about their approach to sensitive topics like discipline, curriculum, and nutrition. If available, check for a copy of the school's daily schedule.
Remember, it is absolutely fine to rely on your gut feeling about the schools you are visiting. Every time you ask a question, observe how the director reacts to it. Are they comfortable or do they seem hesitant?
Next, when you are visiting the classroom, observe the teacher to child ratio. Check the number of children present in the room. Ideally, two to three-year-olds shouldn't be in groups higher than eighteen. There should be at least two teachers to handle this group. Next, for three to four-year-olds, check if the group is lesser than 20. This group should also have two teachers.
Finally, for five-year-olds and above, a group of 20 to 25 will suffice. One to three teachers will be sufficient for this crowd. Having fewer kids in a group is a good sign as it becomes easier for the teachers to offer oneon-one attention. They also tend to be more responsive when the number of kids is low.
Once you've checked the groups, see how the teachers are interacting with the kids. Do not settle with a school where the teachers aren't friendly, motivating, or caring. The curriculum should be fun and challenging and the entire process should be handled by experienced teachers. The overall environment should be welcoming, hygienic and safe for your child.
Also, check with the director about the average staff turnover. If this is one of those places where teachers are replaced every six months, choose something else. Children demand consistency and they cannot form solid relationships with these professionals if they are not as consistent.
Ultimately, the decision to choose daycare is your personal choice. If you check some daycare and love the idea of your kids going there, there's a high chance that it is the best place for your kid.
At the end of the day, the daycare should have a welcoming cheerful atmosphere where your kids would love going.
Look For Testimonials
A positive or negative coming from an individual you know is a powerful tool. So, put in a little effort, visit the school and check up with the parents. If the daycare is popular, ask the parents about the good stuff. Directly ask them about the things they like. Next, ask them about the areas that can be improved. No institution is perfect. So, we are certain the parents will be willing to chime in. Take note of the points and see if the narrative from multiple parents highlights the same features.
If you're wondering how to connect with the parents, there's a simple way to go ahead with it. Just ask the daycare for a list of parents whose kids are currently enrolled in the school. Since you care about the current situation, do not settle with a list of ex-pupils' parents. When you finally have the list, call the parents and ask about the school. Be very specific with the questions. If they say they like the school, ask them what they are exactly fond of. Ask the same questions for the things they do not like. If their kids recently stopped going to the school, ask them why.
Get it Kid Tested
Unless your child sees the daycare for themselves, it is impossible to decide whether the institution is indeed right for him. So, take some time to visit the school with your little one. As you do this, you will get to know how the teachers interact with him and vice versa. Is he feeling comfortable in the school's environment? Are the teachers really enthusiastic about knowing your kid? Are they asking him questions? How is he approaching these questions? Does he seem to like the activities?
If you've zeroed in on multiple daycares, take your child to each one of them and see what they have to say about it. You can only make the best decision when you've seen and understood your child's reaction. If you find them excited and brimming with joy, this might be one of the best pre-schools for them.
So, take your child seriously and see what they have to say about the school you've chosen for them. To be extra sure, you can also directly ask them how they felt about the school. Ask them specific questions related to what exactly they loved about this new daycare. If they didn't ask something, ask them why. Either way, it is important to give serious attention to your child's suggestion as well since it is they who will spend the majority of their time in the school.
Join The Waiting List
taking this loan is certainly a great decision.
If the dream daycare of your child doesn't have any current openings, do not be worked up. Instead, get yourself listed on the waiting list and as you're at this, come up with a letter detailing why you're so fond of the school. While this will certainly not guarantee any specific program, it is still important to inform this school how insistent you are about joining their curriculum.
If you have sent applications to multiple schools, choose the second-best if the first one has a super-long waiting list.
Bottom Line
Zeroing in on the right playschool for your child might seem tough. But it is certainly not impossible. With a little planning and a tad bit of effort, you can find some of the best playschools out there. Just make sure you do your research and read the testimonials from other parents before making your final move! Also, make sure the daycare is listed on a daycare app. These apps are useful for both teachers and parents. Tailored to establish and maintain open communication between the child, teacher, and parents- these tools are nifty, useful, and viable