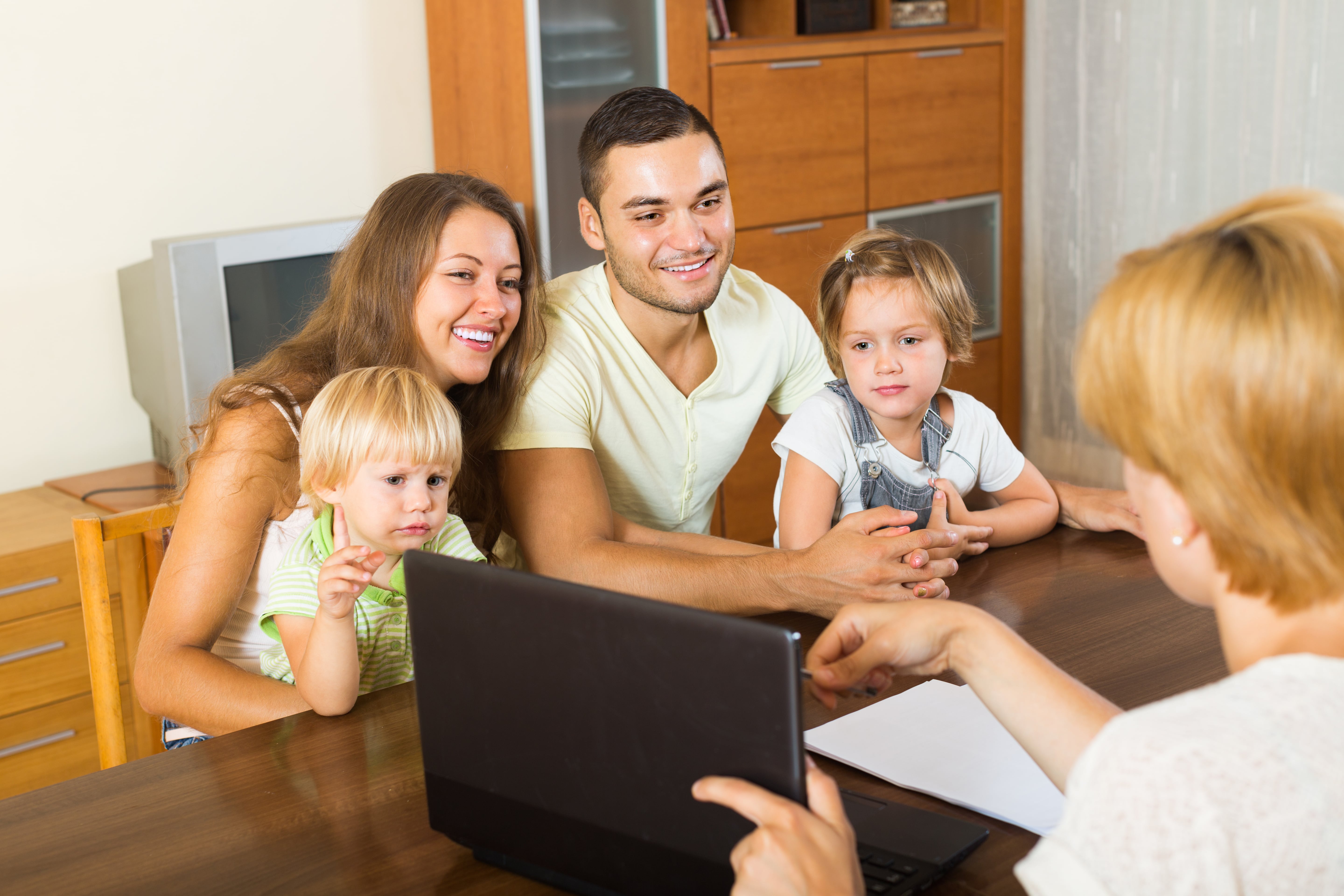 Establishing Trust Between Parents and Daycare Providers
Dropping your baby off at daycare for the first time can be traumatic for a parent. As hard as it is to leave them, if you have the right daycare, your child will begin to flourish. There are certain steps parents can take to ensure the safety and well-being of your child. Not only that, but you'll form a solid, trusting relationship with your daycare provider. In no time at all those tears will turn into smiles.
Phase One
Developing trust with your daycare starts before you even step into the door. Here are some tips:
Research
Check the internet for local daycares. Read reviews about them. Talk to friends or coworkers that already send their kids to daycare. The more research you do, the better you'll feel when the day comes to drop your little one off.
Schedule a visit
After you do a bit of research, reach out to the daycare providers you're interested in and setup a time to visit. This way you'll be able to see the place with your own eyes, meet the staff and be able to ask all your questions. A visit may also provide a level of comfort for you. Seeing the children and how they interact with staff may calm any fears you have.
Phase Two
After picking out your daycare and visiting it's finally time to send your baby off. Don't worry Mama, you've done your research, he'll be fine. To ensure your peace of mind, here are some ideas to minimize stress for both you and your child.
Communicate Daily
If your child wakes up and is grumpy make sure the staff knows about it. They may be able to provide extra cuddles that day. It's essential to communicate your child's needs, his feelings and anything out of the ordinary going on that day. Remember, this is a two way street and your daycare should also arm you with a daily report of your child's day. It should include such things as how their meals went, naptime and general mood. You should be aware of his interactions with other children and how his overall learning is going. This communication between parents and daycare staff will only strengthen the bond necessary for a successful relationship.
Develop an Interest in Teachers
Learning who the teachers are is necessary for a strong parent childcare trust relationship. Parents should know each of the teachers by name and also be aware of their work habits (i.e. work schedules, child age assignments). This interest goes both ways. Teachers should also be able to
address parents by name and know which child is theirs. While a closer relationship will hopefully develop over time, it's essential for this respect to be shown to each other immediately. Respectful, courteous behavior is essential to developing a bond that will last throughout your child's time at the facility.
Become Active
Of course you have a busy schedule. Between work and family and friends there's hardly a moment to breath, but in order to have a great relationship with your child's teacher you need to put in some effort. There may be times when you can volunteer for an hour or two or help out at lunch. Whatever the situation may be, it's essential to become involved in your child's schooling. Being there during school hours will give you the opportunity to see him interact with his friends and teachers. Seeing your child flourish will not only feel good but continue to grow the trust you have for the daycare.
Not only should you try to volunteer when you can but coming to all activities is highly recommended. Attending holiday shows and special programs not only strengthens your bond with your child but also his teacher. You'll see the effort that was made to put the show together and the teacher will see you taking the time out for your child. A deeper respect for each other will begin to develop. You'll also be able to meet the other parents and children outside of the rush of drop-off and pickup.
Make Problems Known
Confrontation is never any fun but sometimes it's essential. If you notice a problem with your child make sure to get it straightened out immediately. Don't let it simmer inside until you burst. Be sure to be respectful and pull one of the teachers aside to discuss the issue. One sure fire way to destroy parent childcare trust is to bring up problems in front of other parents, teachers and children.
Addressing the issue in a head on manner will only benefit your child and can lessen any unsavory feelings that can occur if the problem is left hanging.
Be Social
While it may be one of the last things you want to do after finishing up a busy day at work, befriending the other parents can help ease the anxiety of sending your little one to daycare. They know exactly what you're going through and their support and friendship can give you comfort. It also may allow you another outlet to discuss your feelings about your child. If your children are friends it may even turn into a much deeper friendship than you ever bargained for.
These friendships can also bring about a sense of community within the daycare. They can provide feelings of safety and grow your bond with your daycare. Not only that, but the little ones can pick up on these positive feelings and can sense if you are comfortable with the place.
While sending your little one to daycare may seem scary and stressful, finding the right one can erase all your fears. Once you see the bond form between teacher and child and witness all the new things your baby is learning you'll know you made the right decision. Daycare app can also help ease you into the transition with their simple ways to access information. Not only will these apps keep you up to date, but they provide another level of trust between you and the daycare – and that's the only thing that matters