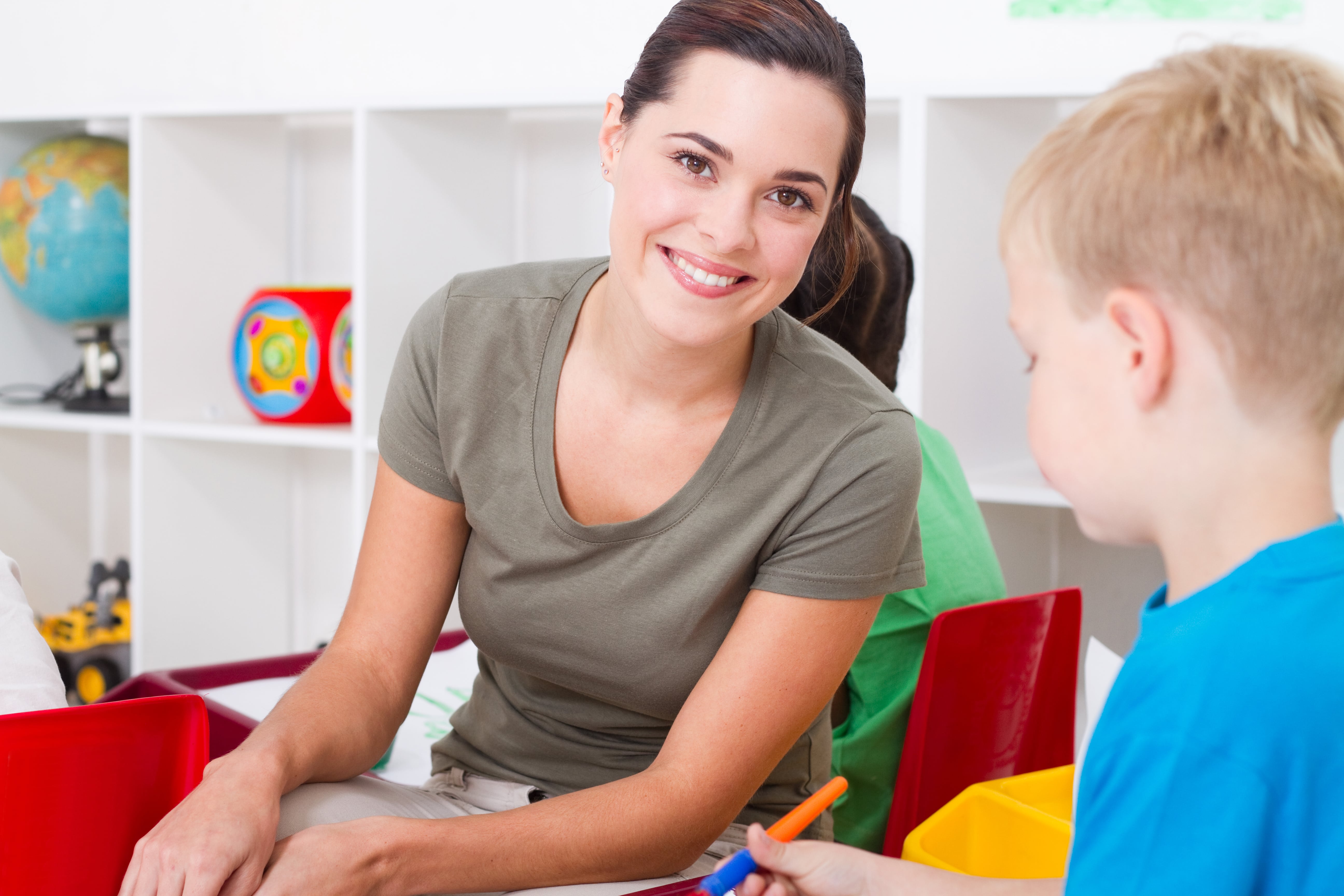 6 Must-Have Qualities Of A Good Kindergarten Teacher
Kindergarten is the most crucial stage in a child's academic development. It is a stage that they receive first formal year instruction and also get introduced to new skills such as sounds of letters, counting numbers, and so on. Therefore, this is the year that form's their opinion about the school and learning in general. It is also the years that lays a foundation for their success in future studies. So it is a delicate stage in kids' academic development that should be handled by a highly trained teacher. That is why the choice of the kindergarten teacher is a crucial factor. It is essential to note that not everyone can be a good kindergarten teacher.
There are several qualities that make an effective preschool teacher. That's what parents and school management should look out for when hiring a preschool teacher. Otherwise, the children might lack the right footing when starting off their academic development. These qualities of a good kindergarten teacher should be about the abilities to work with the children as well as motivating them. In this article, we are going to look at some of the key qualities that make a good kindergarten teacher. We are also going to look at the importance of daycare apps and how they are transforming the preschool experience.
Here are six must-have qualities of a good kindergarten teacher:
Passion In Their Work
Like other professions, passion is crucial when it comes to the early childhood development job. Teaching kids can be frustrating, especially when kids become difficult and defiant. During such moments, it requires someone who gets motivated to do even more and feel that they are making a difference in kids' life. As a teacher, one should feel a sense of accomplishment that keeps them motivated to continue going on.
If teaching kids does not ignite the passion inside for a teacher, then this is not their career. Do not mistake liking kids with a passion for a kindergarten teacher. It does not make one a good teacher.
Flexibility
To be an effective kindergarten teacher, one has to be flexible. Kid's change really first depending on what is going in the class, internal or outside. So one should be very attentive to their mood and make an adjustment to keep them engaged. Sometime, the class could be filled with kids who are ready to learn, but in the next few minutes, things change, and the whole look sleepy and bored. In such cases, the teacher must be flexible and change classroom instruction.
Sometime, the problem could be the school system, such as a faulty printer. That means a kindergarten teacher should be flexible enough to use the available materials or change class instruction for that day. If the plan was to have an outdoor class, but there is rain, then the teacher should make quick adjustments. That is what flexibility quality is all about.
Creativity
Dealing with kids requires the teacher to be very creative. Preschool kids are very impatient can easily get disrupted and bored during the lesson. So the teacher should ensure that are kids having fun every time they in school. A creative teacher is able to bring in innovative ideas that will keep the children engaged so as to understand classroom instruction.
A kindergarten teacher should be able to utilize creative ideas to make sure that kids are learning even with limited resources. He/she should be able to use available resources to make sure that kids have understood classroom instruction. Creativity also helps a kindergarten teacher to understand when to change the topic or subject by reading kids' moods.
Patience
To be a good kindergarten teacher, one should be very patient. The fact that you are dealing with children who are trying to adjust to the new social order can be difficult to handle. Some of the kids don't have kids back at home, so the school is a new thing for them. Kids get easily distracted and also be disruptive during lessons. In addition, you need to handle different learning abilities between kids, which can get frustrating when some are lagging behind.
Dealing with parents can also be frustrating. So a good teacher should also be able to handle frustrated or upset parents, establish trust, and explain to them how things work and what to expect. So a good teacher should be patient with everyone, including school management.
Compassion
Kids at this stage in their life are very emotional. Some of them have never been away from home or from their parents. Therefore, they are already traumatized by the experience of being left alone with unfamiliar people. Crying is very common in the early stages of the kindergarten year. So, before they can adjust to the new life, they will need someone who can be there for them when they need support. That's why compassion is one of the crucial qualities that a preschool teacher must possess. A good teacher should take every situation with compassion to provide comfort to the children.
Sense of Humor
Kids like having fun, and that is one of the best ways to keep them engaged. Having fun in class also helps kids to create a positive opinion about school and learning in general. So, a good kindergarten teacher should
make children laugh while teaching. That is one of the key things that will make children love going to schools. It is a quality that helps to create a strong relationship between the teacher and kids.
Apart from these six qualities of a good kindergarten teacher, teachers, parents, and management should incorporate technology in preschool. A daycare app is what you need. With daycare apps, parents and teachers have a platform from where they can monitor the child's academic progress. You can create a child's portfolio, share kid's videos with the parent, send messages, monitor attendance and access to daily reports & assessment, get access to homework, etc. So, the child's academic development will be on the app. Therefore, these apps are all stakeholders in early childhood education should take into consideration